Welcome to our Fashion House: Find Your Perfect Fit with our Quality Garments
Swapno Bunon is a well-known garment company that offers the best deals on fashion. Our company is committed to providing high-quality clothing at affordable prices, making it easier for everyone to look stylish and feel confident. As a member of our garment family, you will have access to a wide range of clothing options, from trendy tops and dresses to comfortable and versatile bottoms. Whether you're looking for casual wear or something more formal, Swapno Bunon has something for everyone. So join our garment family today and start shopping for the best deals on fashion!
Welcome to
Swapno Bunon Limited
Looking for a reliable partner to help you source products from Bangladesh or anywhere in Asia? Look no further than Swapno Bunon! Our team has over 15 years of combined experience and is ready to be your business representative. We'll help you get the best products at the lowest rates possible, guiding you through the entire process from start to finish.
Our buying keywords include quality, affordability, and sustainability. With our help, you can get quotes from different manufacturers, inspect factories, and navigate all the nuances involved in manufacturing and shipping. Plus, we promise to deliver your goods at the right place and the right time, all while maintaining a sustainable approach. Trust Swapno Bunon to be your partner in business and take advantage of our experience and expertise to make your buying process as smooth and efficient as possible.
We Create Art
Not Just Product!
At Swapno Bunon, we understand that buying products can be stressful and time-consuming. That's why we offer a comprehensive range of services to make the process as easy as possible for you. With our buying keywords including reliability, efficiency, and affordability, you can trust us to be your go-to source for high-quality apparel and accessories for men, women, and children. Let us handle the hard work, from getting quotes to inspecting factories to handling shipping and logistics, so you can focus on growing your business. Choose Swapno Bunon for all your buying needs and experience the best products and services at unbeatable prices.
Our mission is to deliver high-quality, sustainable fashion products that empower people and support communities in Bangladesh and beyond.
Our vision is to be a leading global fashion brand that promotes ethical practices and creates positive social and environmental impact.
Swapno Bunon, your one-stop-shop for high-quality clothing that meets all your fashion needs! As a leading clothing manufacturer and supplier in Bangladesh, we take pride in our ability to offer a diverse range of products for men, women, children, and pets.
Our extensive collection includes knitwear, sweaters, woven garments, t-shirts, polo shirts, sweatshirts, fleece jackets, hooded sweatshirts, hoodies, tank tops, blouses, pajamas, underwear, sportswear, workwear, corporate uniforms, school uniforms, chef coats, kitchen aprons, medical scrubs and uniforms, hunting wear, hunting vests, hunting jackets, hunting trousers, business shirts, jeans, denims, flannel shirts, flannel pants, trousers, shorts, jackets, shirt-blouses, tops, long pants, dress pants, carpenter pants, painter pants, cargo pants, capris, underpants, briefs, panties, caps, hats, raincoats, chinos, beachwear, joggers, fishing shirts and vests, capris, pullovers, military uniforms, jumpers, cardigans, sweaters, tunics, turtlenecks, mock necks sweaters, ponchos, track pants, tracksuits, pyjama sets, rugby shirts, nightshirts, dog clothes, and more!
At Swapno Bunon, we ensure that all our products meet the highest standards of quality, durability, and comfort, and we use only the best materials and manufacturing processes to create our products. Whether you need clothing for casual wear, workwear, or uniforms, we've got you covered. Plus, with our close-in manufacturing support and competitive prices on bulk orders, you can trust us to deliver your products on time and within your budget.
So, if you're looking for a reliable clothing supplier that can meet all your fashion needs, look no further than Swapno Bunon. Contact us today to place your order!
Our Products
Knit Wears
Our circular knit wears are t shirts, graphics t shirts, plain bulk t shirts, polo shirt, tank tops, rugby polo shirts, sweatshirts, pants, hoodies, cut and sewn t shirts, yarn dyed TC polo shirt, ladies elastane dress, fashion wears, design t shirts, night wear, bespoke leisurewear, jogging suits, track pants, tracksuits, pajama sets, ladies underwear & panties, mens brief, boxer, team-wear, jerseys, sportswear, outerwear, active-wear, gym-wear, promotional clothing, custom print t shirts, fleece tops, fleece pullover, embroidered polo shirts, fancy knitted garments, knit denim pants, camisoles, Night Shirts, Panties, legging, bottoms, swimwear, beach wear, Mens underwear, zip hoodie, active wear, etc.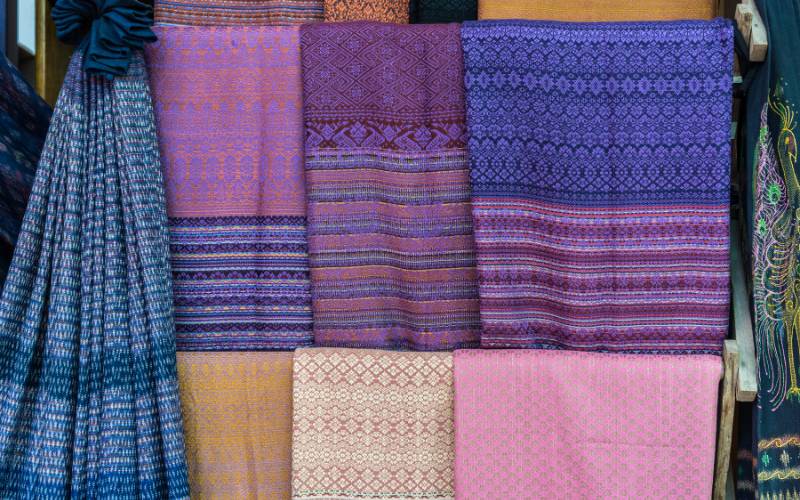 Woven Wears
Our Woven wears are denim jeans, twill, TC pants, trousers, shorts, bermuda pants, BDU shorts, camo pants, camouflage cargo pants, cargo shorts, swim shorts, capri, casual shirt, rainwear, formal shirts, denim pants, denim jackets, dress shirts, mens shirts, ski pants, snow suit, seasons jacket, fishing shirt, vest, golf pant, hunting jackets, hunting vest, hunting trouser, PU raincoat, waterproof jackets, windbreaker, sleepwear, dress shirts, blouse, skirts, chinos, school trousers, formal pants, joggers, casual jackets, uniforms, beachwear.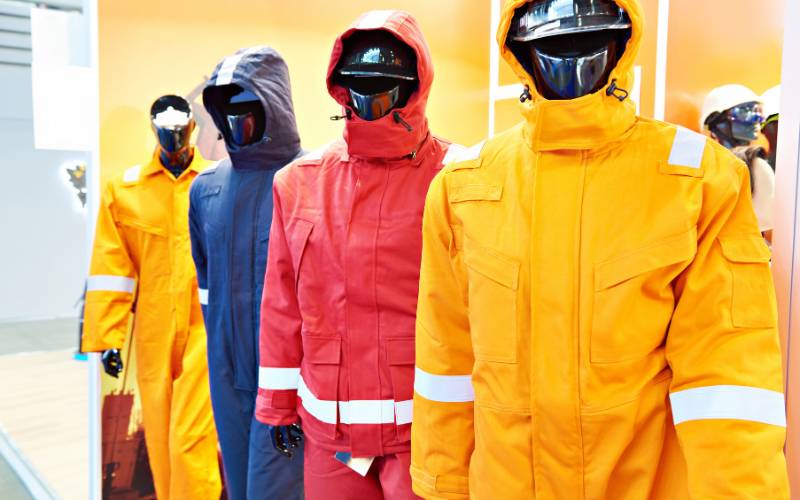 Workwear & Uniforms
Our workwear and uniforms are cvc pants, trousers, shorts, bermuda pants, hi vis vest, hi viz jackets, camo pants, multi pocket pants, camouflage cargo pants, cargo shorts, swim shorts, capri, casual shirt, rainwear, formal shirts, denim work pants, polar fleece jackets, fleece pants, work shirts, mens work shirts, overall, coverall, ski pants, fishing shirt, vest, fishing vest, PU raincoat, waterproof jackets, windbreaker, workwear, school trousers, boys pants, girls skirts, boys blazer, boys trouser, girls dress, uniforms, chef coats, kitchen apron, corporate clothing, corporate uniforms, hospitality uniforms, medical uniform, school uniforms, guard uniform, police uniform, reversible jackets.
Compliance & Sustainability
Swapno Bunon, as a garment manufacturer, is committed to compliance and sustainability in its operations. The company has established policies and procedures to ensure that it complies with all applicable laws and regulations related to its manufacturing processes and products.
The company is compliant with various international standards, including ISO 9001:2015, OEKO-TEX® Standard 100, and BSCI (Business Social Compliance Initiative). These standards ensure that the company meets strict requirements related to product quality, safety, environmental management, and social responsibility.
Swapno Bunon also has a Code of Conduct in place, which outlines its commitment to fair labor practices, human rights, and environmental sustainability. The company is dedicated to providing a safe and healthy workplace for its employees, ensuring fair compensation and benefits, and promoting gender equality.
The company is also committed to reducing its environmental impact by implementing sustainable manufacturing practices, reducing energy consumption and waste, and promoting the use of eco-friendly materials. Swapno Bunon has installed energy-efficient machinery and lighting, and implemented a waste management system to minimize its environmental footprint.
Moreover, the company is committed to contributing to the local community by providing employment opportunities and promoting economic development. It has established a training center to provide vocational training to its employees and community members, and it also supports various community development initiatives.
Overall, Swapno Bunon's commitment to compliance and sustainability in its operations is reflected in its policies and practices. The company is dedicated to ethical business practices, social responsibility, and environmental sustainability, making it a responsible and reliable garment manufacturer.
Head Office:
Road 6/a, Avenue 08, House 1071, Mirpur DOHS
Dhaka-1216.
Phone: +88 017 44 898 989
Email: info@swapnobunon.biz
 Skype: swapnobunon
 Whatsapp :+88 017 44 898 989
 Wechat :+88 017 44 898 989
Marketing Office (Business Development)
Mallinckrodtstr.320,
44147,Dortmud
Germany
Marketing Office (Business Development)
H- 94/B, 165/175 Haldon St,
Lakemba NSW 2195,
Australia
Opening Hours: Monday – Sunday 9am to 6pm
Friday – After 12 pm Closed
Saturday Full – Closed