Wholesale Casual & Formal Pants, Buy Men and Women's Trousers
Are you looking for a reliable supplier of high-quality wholesale pants that cater to both formal and casual occasions? Swapno Bunon Ltd. is a leading manufacturer and supplier of a wide range of pants for both men and women.
Our selection of wholesale pants includes classic styles that stand the test of time. As well as modern designs that push the boundaries of fashion. From slim-fit chinos to tailored dress pants, our range caters to a variety of tastes and preferences.
At our clothing company, we pride ourselves on offering wholesale pants that not only look great, but are also made to last. We use only the highest quality materials and manufacturing processes to ensure that each and every pair of pants you purchase from us is of the utmost quality and value.
 If you're looking to stock up on pants for your retail store or boutique. Our bulk pricing options make it easy and affordable to purchase trousers for both men and women. With our fast shipping and easy online ordering, you can rest assured that your order will arrive on time and in perfect condition.
 We are providing our customers with the best possible service and quality products. Whether you're after classic or contemporary styles, we've got you covered.
Potential Features Of Wholesale Casual And Formal Pants:
✔ Wide Range of Styles: Wholesale casual and formal pants come in a wide variety of styles, from classic to contemporary. Ensuring that there's something for everyone.
✔ Quality Materials: We use High-quality materials, such as cotton, linen, wool, and polyester, for pants ensuring durability and comfort.
✔ Competitive Pricing: Wholesale pants are sold in bulk. which means that they are priced competitively to provide great value for money.
✔ Versatility: Casual and formal pants  worn for a variety of occasions. e.g: from office meetings to weekend outings, making them a versatile addition to any wardrobe.
✔ Various Sizes:  Wholesale casual and formal pants come in a range of sizes. And both men and women can wear of all shapes and sizes.
✔ Branding Options: Swapno Bunon provide wholesale pants  customize with branding or logos. And making them a great option for companies looking for employee uniforms or promotional merchandise.
✔ Fast Shipping:  With Swapno Bunon offering fast shipping options. wholesale pants can be quickly and easily delivered to your doorstep.
✔ Sustainable Options: Sustainable Options: Our wholesale pants are make from sustainable materials. Such as organic cotton or recycled polyester and making them an eco-friendly choice.
Our Casual & Formal Pants Manufacturing Process: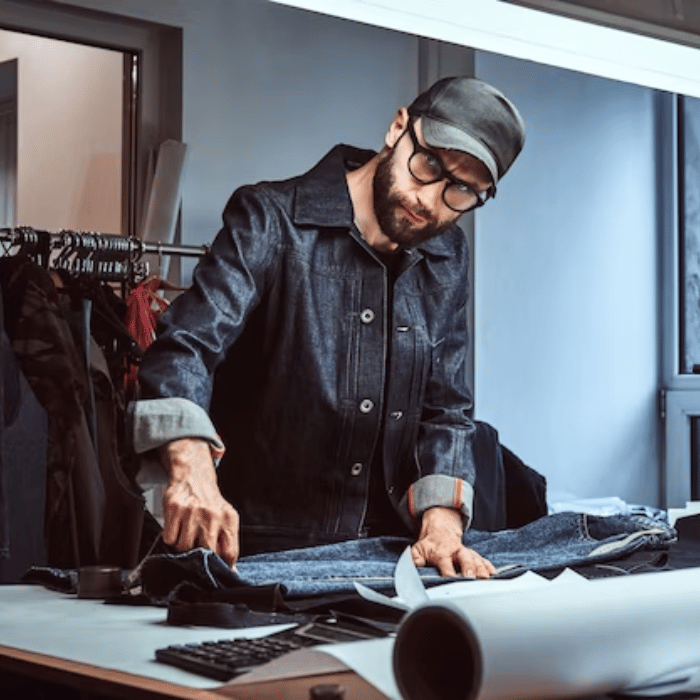 We take pride in our manufacturing process, which ensures that each piece of clothing is of the highest quality. Our process involves several key steps, including design, pattern-making, cutting, sewing, and finishing.
Design is the first step in our manufacturing process. Where we work with clients to create custom designs or refine existing ones. Our experienced team of designers uses the latest technology to develop sketches, digital mockups, and technical drawings to bring our clients' vision to life.
Then our pattern-making team creates a detailed pattern for each garment. This ensures that the fit is consistent across all sizes and styles, and that the garment will be easy to produce in bulk.
After the pattern is complete, the cutting team uses precision cutting machines to cut the fabric according to the pattern. The cut fabric is then passed on to our sewing team, who use state-of-the-art sewing machines to stitch the fabric together and create the finished garment.
Finally, our finishing team adds the final touches to the garment, such as buttons, zippers, and labels. Each garment is inspected to ensure that it meets our high standards of quality and craftsmanship.
Our clothing manufacturing process is designed to be efficient, cost-effective, and environmentally friendly. We use sustainable materials and minimize waste at every stage of the process. With our attention to detail and commitment to quality, you can trust us to deliver high-quality clothing that meets your exact specifications.
Contact Us Today To Learn More About Our Selection Of Wholesale Casual And Formal Pants For Men And Women.